Attention Elementary School Students! The Mid Year Event information has been posted!! This event is free of charge.
Middle School Students! The Mid Year Event information has been posted!!
Hundreds of you voted on our MNVA school mascot. The winning mascot received 49% of the votes. OUR WINNER IS…… MNVA OWLS!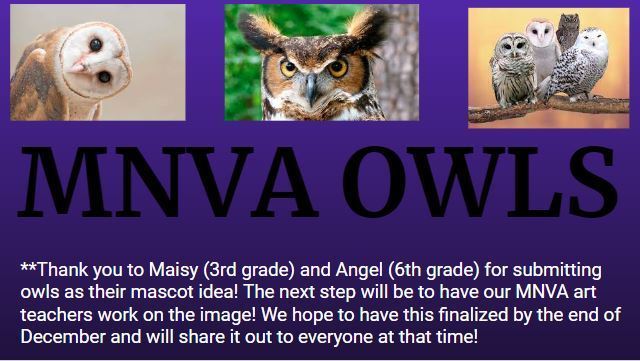 Attention Grades 9-12 Peer Tutors Needed! -Do you excel in one or more subject areas? -Do you like to meet new people and help others? -Do you want to build your resume for college applications? Contact Assistant Principal Gates for more information!!
shelley.gates@hsd294.us
K-5 Students check out the events to see details on a new outing November 18th! Visit COMO ZOO!!
K-5 Students visit the events tab to see details on a new outing! November 3rd visit the Bell Museum. Discover Minnesota's official natural history museum and planetarium!
Join us Friday October 14th for the MNVA Virtual College Fair! tinyurl.com/mnvacollegefair
Attention all Elementary Students! On October 7th come learn the science of apples!! This outing is for ALL K-5 students. See the Elementary Activities page for details!
Join us at Open Housed September 9th!! 10:00am to 1:30pm French Regional Park 12605 Rockford Road Plymouth, MN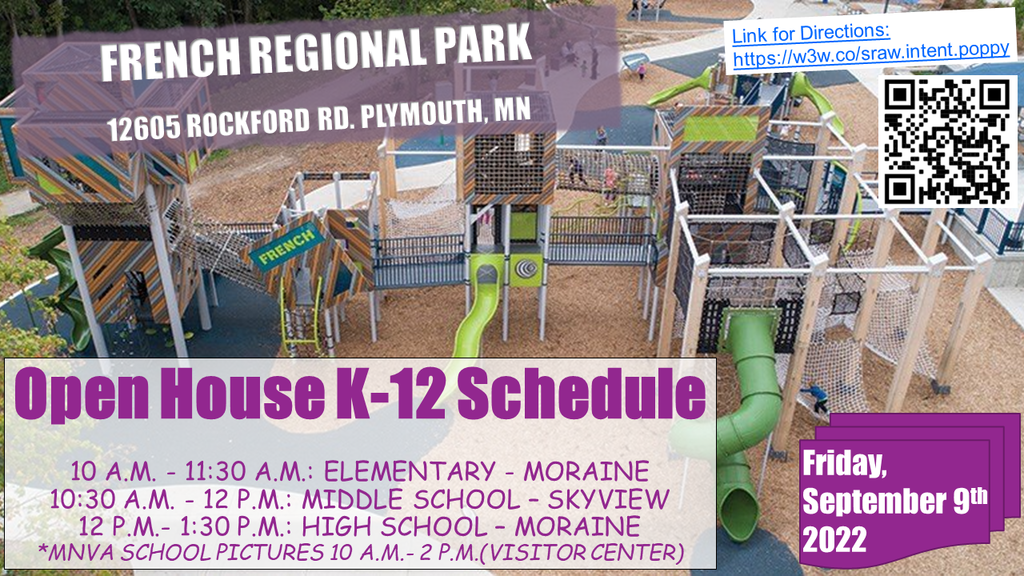 Coming Soon! We need your help in choosing a Mascot for MNVA! More information to follow.
Check out the photos from MNVA's trip to Germany!
Check out the Elementary Activities Page for more information on the Picnic Event at Hyland Park, April 29th!!
Attention All Elementary Students! Registration for The Works Museum field trip has been extended to Thursday 1/27!! Visit the Elementary Activities page to sign up!
Hey all 2nd through 5th graders! MNVA Spelling Bee with be held Friday March 11th, 2022 at the Maple Grove Community Center. For more information visit the Elementary Activities Page.

Are you interested in joining a MNVA Club? Joining a student club is a great opportunity to get involved and meet other MNVA students. Click link for information on all of MNVA's student clubs.
https://5il.co/qnzm

Join us to to meet your teachers and classmates! More information to follow. Where: French Regional Park 12605 Rockford Rd, Plymouth, MN When: Friday, September 10th